Orange Democratic Movement (ODM) leader Raila Odinga's son Raila Odinga Junior has spoken on endorsing the Deputy President William Ruto for the 2022 presidential bid after being put on the spot over the 2022 succession race.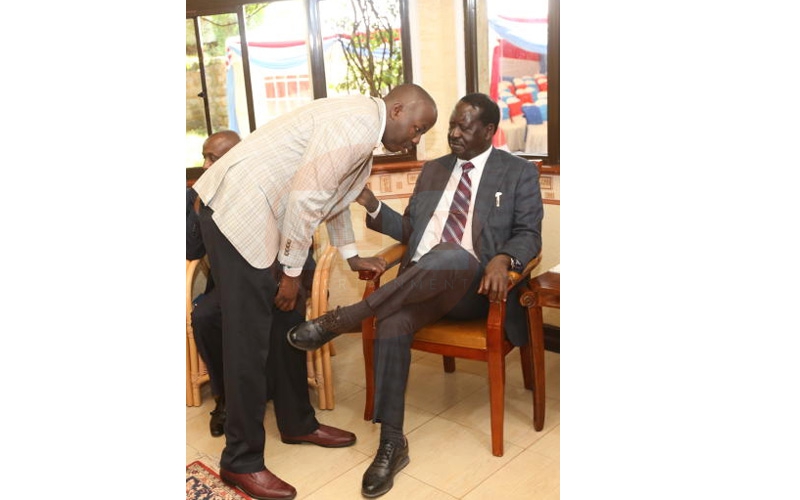 Raila Odinga Junior has, however, dismissed reports claiming that he endorsed the second in command for presidential succession race as the DP is expected to challenge the opposition chief for the country's top seat in the next General poll.
Raila Junior on Saturday 26 September flagged a fake account that alleged that he endorsed the second in command for 2022 presidrncy.
"I analyzed, I consulted and weighed my options. My Conclusion: I am a hustler. William Ruto is my preferred Presidential Candidate," reads the Junior's fake Twitter account post getting likes, retweets and comments.
The fake account message sparked mixed reactions with some users praising Mr. Odinga's son for supporting the hustler nation movement as others criticized him.
"This account is not mine. I will report it for impersonation," Raila Junior responded.
ALSO READ BELOW..
I saw my father for the first time when I was 10- Raila Junior
Businessman Raila Odinga Junior has opened up on the challenges he faced growing up as a child to Kenya's Opposition leader, Raila Odinga.
According to Junior, his childhood was not easy as their father and grandfather (Jaramogi Oginga Odinga) were fighting for mulipartism.
Tough childhood
"I don't like speaking much about my childhood as it was a very hard time due to the politics at the time. As you know, we had one party and my father and grandfather were fighting for a multi-party system.
"The effects used to trickle down to us even in school."
Junior further revealed that he saw Raila for the first time when 10-years-old as he had been in detention.
"I can't remember well but I think I first saw my dad aged 10-years-old. He came home accompanied by many people and I wasn't aware of what was happening.
"I was wondering 'who's this coming to my mum's house?'" he narrated to Radio Jambo's Massawe Japanni.
Difficulty having children
A married man with kids, Junior disclosed how his wife Yvonne had difficulties conceiving for the first four years of their union.
"I do have children but as per Luo customs, I can't reveal the number. During the first years we really struggled to have a child. Eventually God blessed us with a baby boy," he said, while urging couples undergoing similar situations to stick with each other and not give up hope.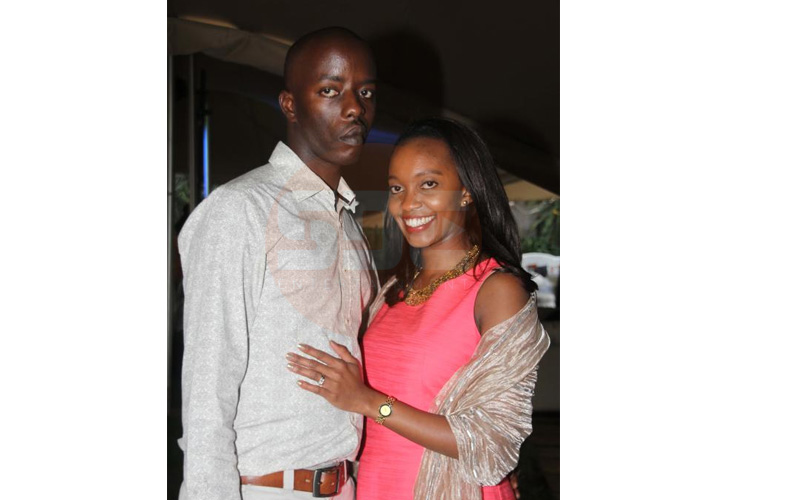 Business
The businessman who owns a media production company that creates TV commercials also pointed out that despite his surname, he did not have an easy time establishing the company.
"I've invested in media production where I'm the executive producer. But the journey to the top was not easy because at the end of the day, clients have expectations.
"Due to my name, those expectations are much higher, compared to anyone else."
He also clarified his push for the legalisation of marijuana in Kenya, stating that "I am pushing for the legalisation of marijuana, not for recreational use but for medicinal purposes. Bhang has a lot of medical use especially for patients with cancer. It's not a cure but acts like a pain reliever."