A man took to Twitter to inform EFF supporters that they might have heart attacks when they find out who finds their racism fighters.
Julius Malema and other members of the EFF have never said anything about their funders, or even having funders.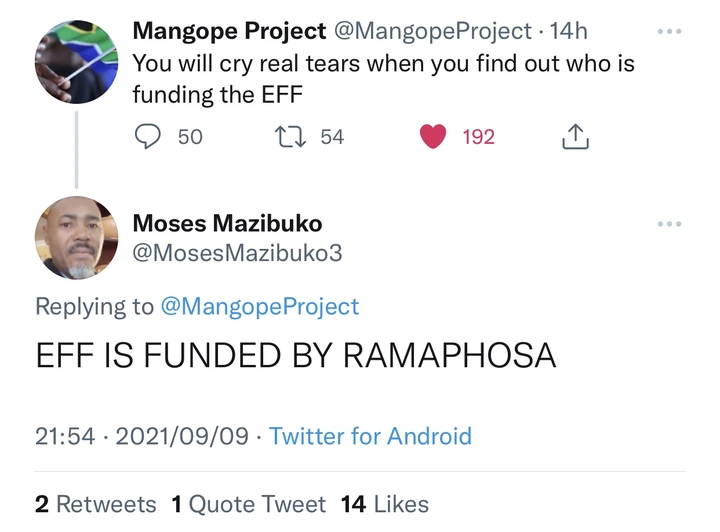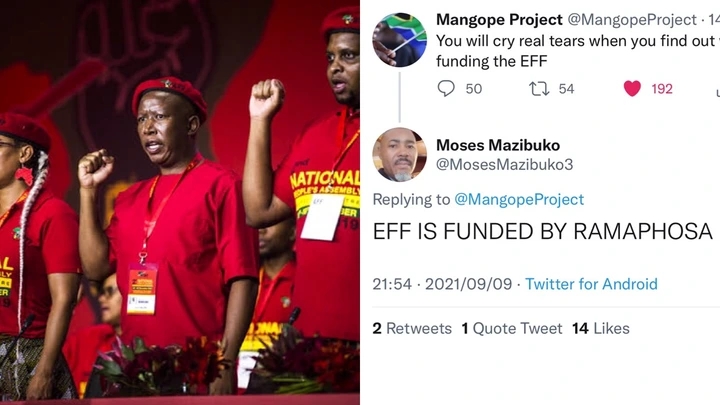 People lose their reasoning capacity when it comes to the EFF, The ACT requires parties to declare donations of R100 000 and above and they didn't receive any declarable donations during the quarter.